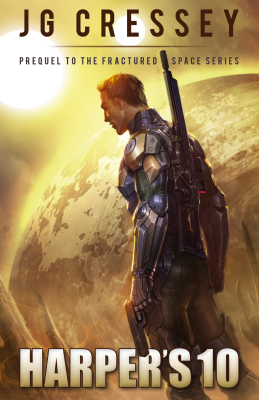 Lieutenant Callum Harper knows that his team are as tough as they come: nine highly trained men and women and one battle robot who's eleven feet of pure, cybernetic muscle. But as they drop through the atmosphere of the uncharted planet Capsun 23, Cal can't shake the feeling that something is off about this mission. Three data drones have previously touched down but quickly went dark. And now, all communication with a group of civilian researchers has been lost. Intel suspects scavengers are to blame—or at worst pirates. But Cal's instincts are telling him otherwise. All that's known about Capsun 23 is that the gravity is within acceptable limits, the air is breathable, and water is abundant. Three things to encourage life…but what kind of life? Cal has never been one to back away from a potential fight, but if his instincts are right, a lone team simply won't cut it. Not by a long shot. 'Harper's Ten' is the prequel to the Fractured Space series.
More info →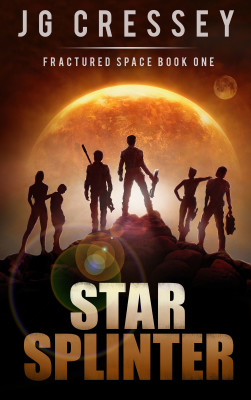 Stripped of his military rank and dumped on a reject raft bound for Earth, Callum Harper feels optimistic about a life where getting blown up, shot, or even eaten is altogether less of a concern. But fate doesn't favour the mundane. Crash-landing on a lethal planet, Cal must take his fellow passengers under his wing to help them survive. But the situation is far worse than any of them could have imagined. Humanity is on the brink of chaos, and soon Cal may find himself depending on his new companions just as much as they depend on him.
More info →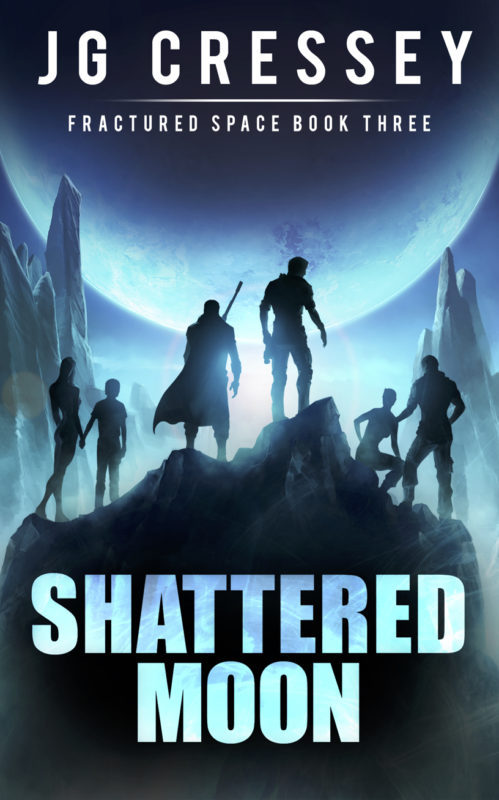 The saga of Cal Harper and the crew of the Star Splinter continues... After eight desperate months of searching, Cal Harper and his crew still haven't discovered Kaia's whereabouts. Taken by pirates during the rescue of Federation survivors, her fate remains uncertain. But so too is the fate of humanity itself… With the destruction of Earth, the Insidions have struck a devastating blow to humanity, only to sink back into the shadows to let the poison spread. Thousands of colonies have been forced into self sufficiency, and the loss of interstellar communications is making the situation infinitely worse. Riding on the building chaos, the pirates are proving increasingly organized. So much so that Cal fears a leader may have arisen—one powerful enough to unite the disparate clans. But Cal isn't about to give up his search, not by a long shot, and his crew are sticking with him every step of the way. But trouble is brewing in ways few could have predicted, and fortunately or not, Cal and his friends have a talent for finding the worst of it.
More info →